Critical Mac Services
Service Engineer
Apple Repair Club, Inc.
Senior Service Technician at Apple Repair Club with over 15 years of hardware expertise, offering comprehensive Mac service, support, and maintenance. Specializing in application troubleshooting, firewall management, data recovery, OS deployment, system maintenance, cybersecurity, and privacy consultation.
Data Recovery Expert
Data Recovery Expert
Comprehensive Data Analysis & Recovery
In my role as a data recovery consultant and expert, my specialization lies in employing advanced techniques and unmatched expertise to rescue lost data. Through my seamless solutions, I successfully restore valuable information from the abyss of uncertainty, preserving its integrity and guaranteeing its rightful retrieval.
Data Privacy Advocate
Privacy First Approach
Data, Cyber & Device Security
In my capacity as a data privacy advocate, I provide expert consultation on data, cyber, and device security, enabling both individuals and organizations to fortify the protection of their sensitive information. My primary emphasis is on privacy, and I assist clients in establishing robust measures to safeguard their data, ensuring peace of mind within the constantly evolving digital terrain.
Committed for Education
Schools / Universities
NYU / Columbia University / LaGuardia
In my role as a privacy advocate, I extend my support to students and professors across schools, colleges, and universities, delivering comprehensive guidance on data management, privacy, and security. By empowering the academic community, I equip them with the vital knowledge and skills needed to navigate the digital realm while safeguarding sensitive information effectively.
Privacy/Confidenciality Approach
Government Services
Services with Heights Priority
I offer vital assistance to government and affiliated agencies in comprehending data privacy and disaster recovery. With my comprehensive guidance and expertise, I enable these organizations to navigate the intricate landscape of data protection, ensuring their resilience in the event of potential disasters while safeguarding sensitive information.
News Agencies / Businesses
Prioritized Consultation Service
Priority Support / Service
New York & Beyond Area Covered
Utilizing my expertise in the fields of data and cybersecurity, I provide crucial assistance to both small and large businesses, promoting awareness about data protection, breach prevention, and disaster recovery. Through customized guidance, I empower organizations with the insights and strategies required to secure their valuable information assets and respond effectively to potential threats.
Individual Devices/Drives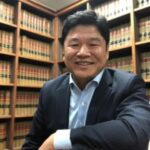 Kyeongjae Lee
CEO / MTC GLOBAL
Puru, at Apple Repair Club, surpasses expectations with sincere expertise, professionalism, and exceptional service, making him highly recommended for Mac repairs.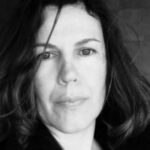 ANGELA KEARY
STRATEGIC ALLIANCES / DRIVESAVERS
Found Puru at one of the business meetups, a trustworthy tech enthusiast having knowledge and readiness for supporting individuals and businesses in critical privacy concerns.

Lady Mistik
Google Local Guide / Level 3
If I could give this place 100 stars I would! ...